NAP Homologation – Full service for imported vehicles
Conversion, approval and all the necessary papers for the registration of imported vehicles on the European market through NAP Homologation.
We combine the complete range of services
around the homologation under one roof
As a manufacturer of exhaust systems, we develop and produce high-quality exhaust systems in small series for the entire European market.
Through the NAP Exclusive ↗ brand, we also have the experience of manufacturing and homologating add-on parts for exclusive vehicles. Thus, we manage to homologate and approve the latest vehicles in Germany shortly after their market launch in the USA. In addition, we are able to fulfill special customer requests in order to give our customers' imports a further unique selling point, for example as limited editions.
In addition to the development of exclusive flap exhaust systems or particularly efficient carbon aero parts, we can offer further add-on parts such as Vmax limitation, roll bars or even exclusive wheel/tire combinations – of course with the corresponding approval and everything from a single source.
Thus, our customers include not only importers, but also dealers of imported vehicles from the entire EU area.
Homologation from one source
As a manufacturer, homologation – the ability to register imported vehicles for the European market (EC type approval/EC approval) – is one of our core competencies. We take care of all necessary measures for you, which are required for the homologation of import vehicles:
You get this complete service from us from a single source. You (or your customer) can then register the import vehicle like any 'normal' vehicle at the road traffic office.


Technical conversion
We have a modern machine park with an efficient assembly workshop on our factory premises. Here, your vehicles can be converted promptly. Due to the proximity to the development and production department, we are able to react quickly to the special features of the respective vehicle.
Official inspection of the components
All components produced by us go through a testing process, which is tested and approved by an official testing organization. The result is the test documents required for homologation as proof of compliance with road traffic regulations (StVO).
Acceptance of the vehicle
The required acceptance of the converted vehicle by an expert of an officially recognized technical testing organization such as GTÜ, Dekra, Küs, TÜV can take place in our house. We constantly exchange our know-how with the testing organizations GTÜ and TÜV, so that we are always up to date with the latest knowledge of the rules and regulations for the certification of vehicle components.
Registration certificate for official registration
The result of the appraisal carried out by us is a registration certificate for the respective vehicle. This is handed over by us and allows you (or your customer) the official registration at the road traffic office.
Gasoline particulate filter In-house development
We develop tailor-made emission control systems for import vehicles so that they meet the applicable EURO emission values.
Contact us, we are constantly expanding our portfolio.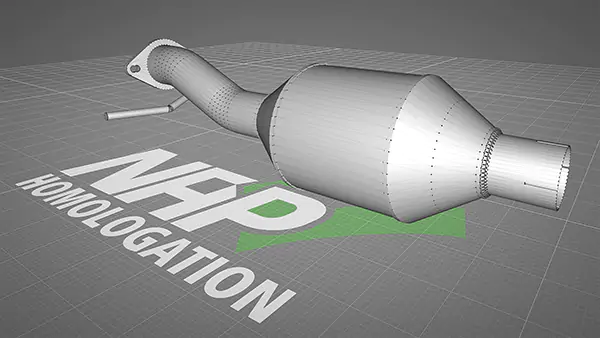 Current portfolio
Currently, we offer the NAP Homologation Service for the following models, for example: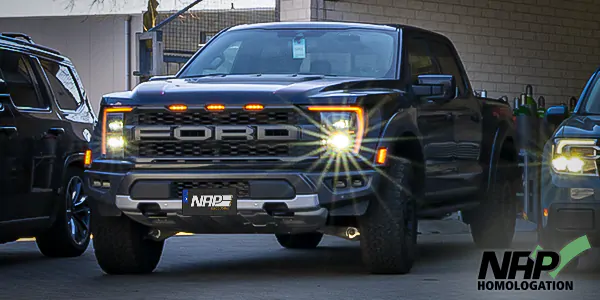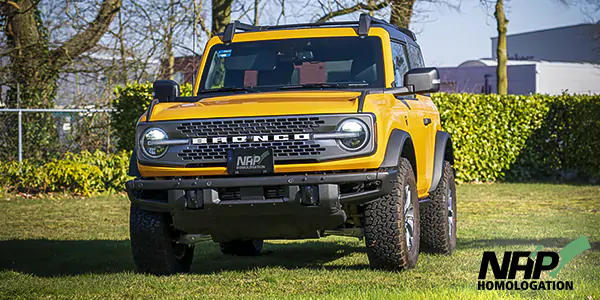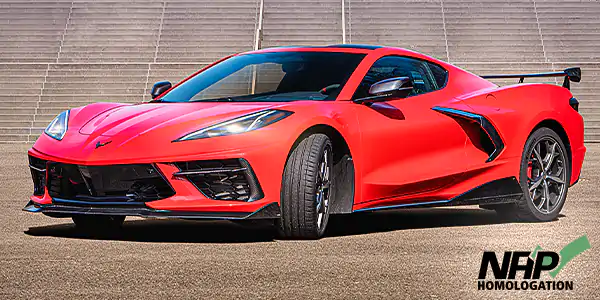 Dodge Durango 2021 (SRT, HellCat)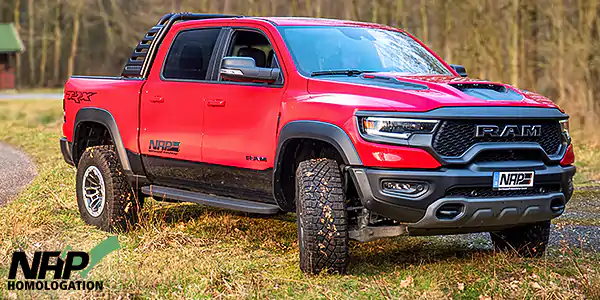 Dodge RAM (DS, DT, TRX, PowerWagon)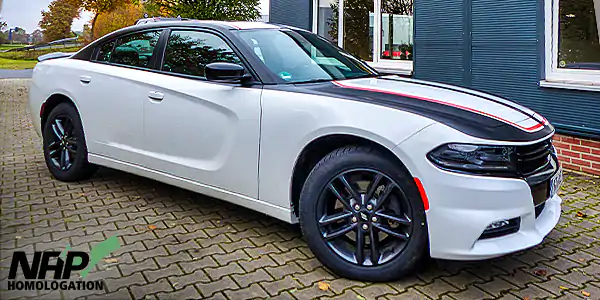 Dodge Charger (SRT, HellCat, RedEye)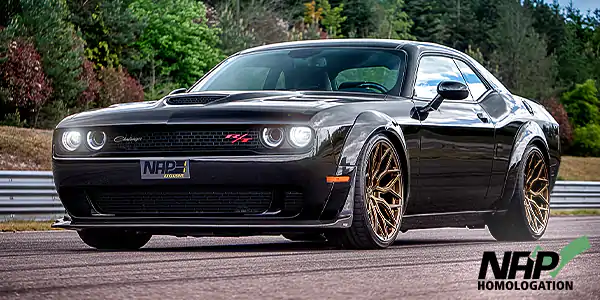 Dodge Challenger (SRT, HellCat, RedEye)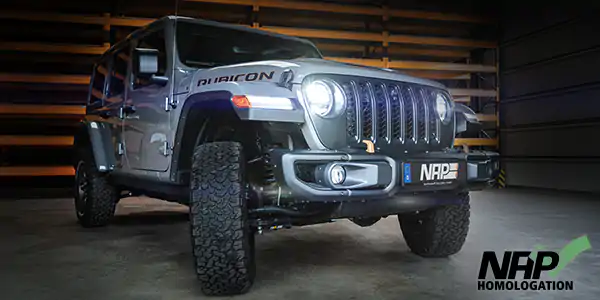 Jeep Wrangler (V6, 392 V8, Gladiator)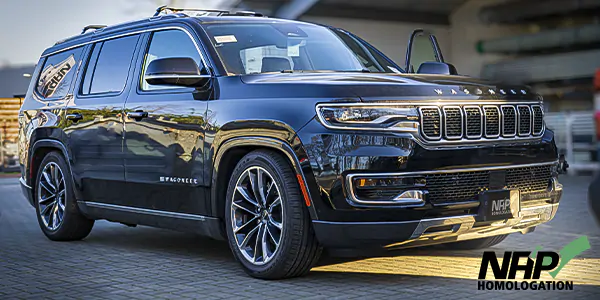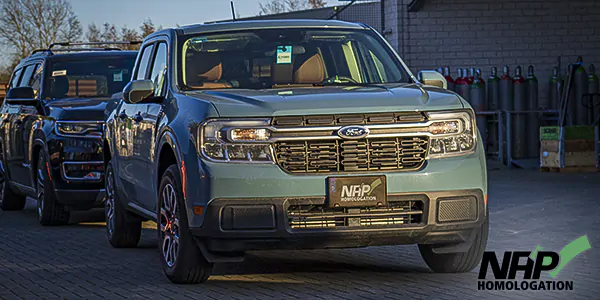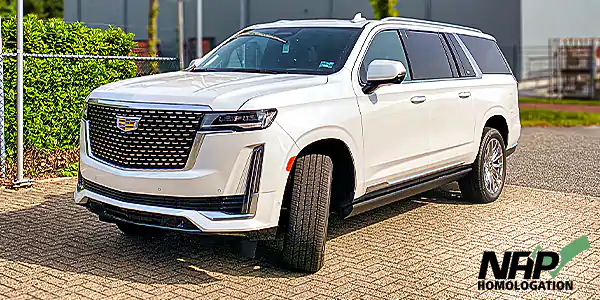 Cadillac Escalade, Chevrolet Silverado